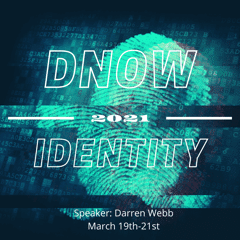 DNow 2021 will look at the topic of Identity. We all have an identity, but what is it? We often find our identity in people or interests, but what does God say about our identity? Darren Webb, our Fall Pause speaker, will be helping us discover what God's Word has to say. We have some exciting activities planned and great small group leaders ready to discuss this heavy topic. You won't want to miss out on Dnow 2021!
Registration begins January 3rd with the early bird price of $25.00 and ends January 31st.
Regular registration runs from February 1st-28th at the cost of $35.00 per student.
Late registration runs from March 1st-19th with the cost of $45.00 per student.
You can register at the following link: https://fbcfcc.breezechms.com/form/3053d1